Edgeboards come in a variety of different sizes and qualities.
Thicker is not always better! – Loadlock offer all the usual UK dimensions which are straight square and fit for purpose, but our speciality is in Increased Strength. Edgeboards are guaranteed to out-perform any equivalent standard product. Not only can we offer stronger Edgeprotection but it has the best price performance ratio on the market.
'U' profiles have a very defined market. They are used to protect the edges of items such as worktops, doors, windows. But this market has been opened up by the supply of sizes previously though impossible.
We can also offer a wide array of speciality profiles.
Edgeboards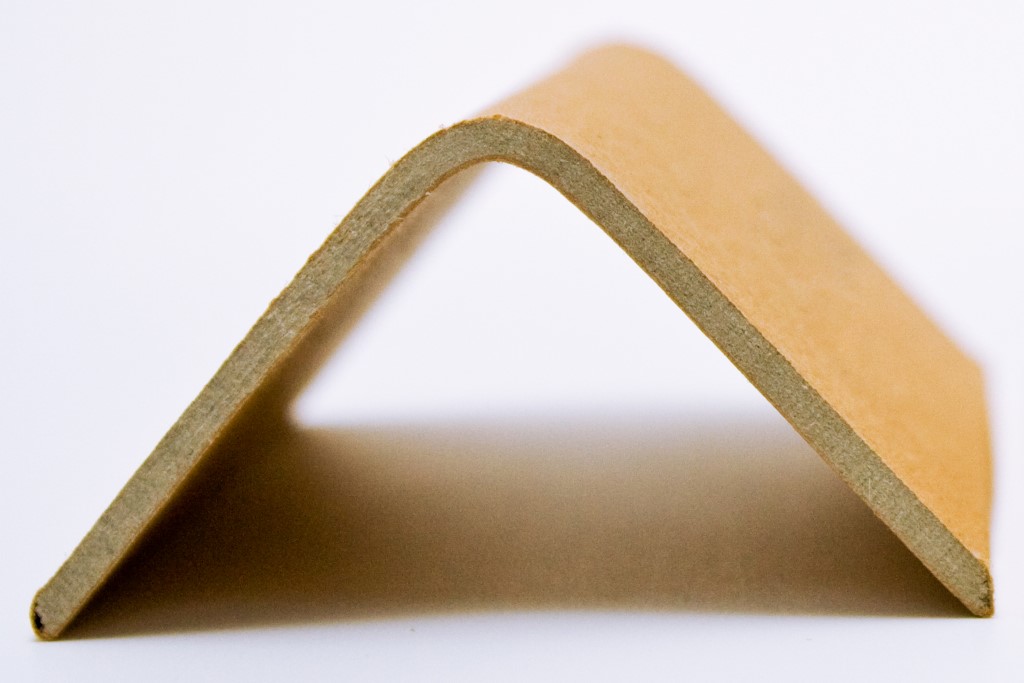 All Edgeboards are available in sizes from 25x25 to 150x150 with thickness of 1.5mm - 10 mm and most sizes in between. We carry a range of stock sizes for immediate delivery and will hold stock for call off for any special products you may require. All products are straight, tested and guaranteed.
Standard - Made from normal papers but high bond adhesives. Comparable or better to anything currently in the UK.
Increased Strength - This is our standard product made from high strength papers and adhesives. The performance is exceptional, and we guarantee you will use a thinner product without issue – try us and see. Let us know what you currently use and we will supply samples of Increased strength Edgeprotection for you to conduct your own trials.
High Performance - These products are made from an exceptional range of papers and adhesives, and are generally supplied where a very high performance and tolerance is required. Performance does not just mean strength, it could mean humidity resistance, resistance to twisting, or it could just mean you want a product that is straight. We will work with you to make what you want.
All our Edgeprotection can be supplied with offset leg lengths, manufactured to tight tolerances. It can be given a high tolerance to moisture. And if you insist we can make Edgeprotection up to 10 mm thick. These thick high performance products are used extensively in Europe as strapping protectors – not the little pieces that go under a pallet strap, but the big reusable pieces that hold 25 tonnes of your products on a vehicle for secure safe delivery.
U-Profiles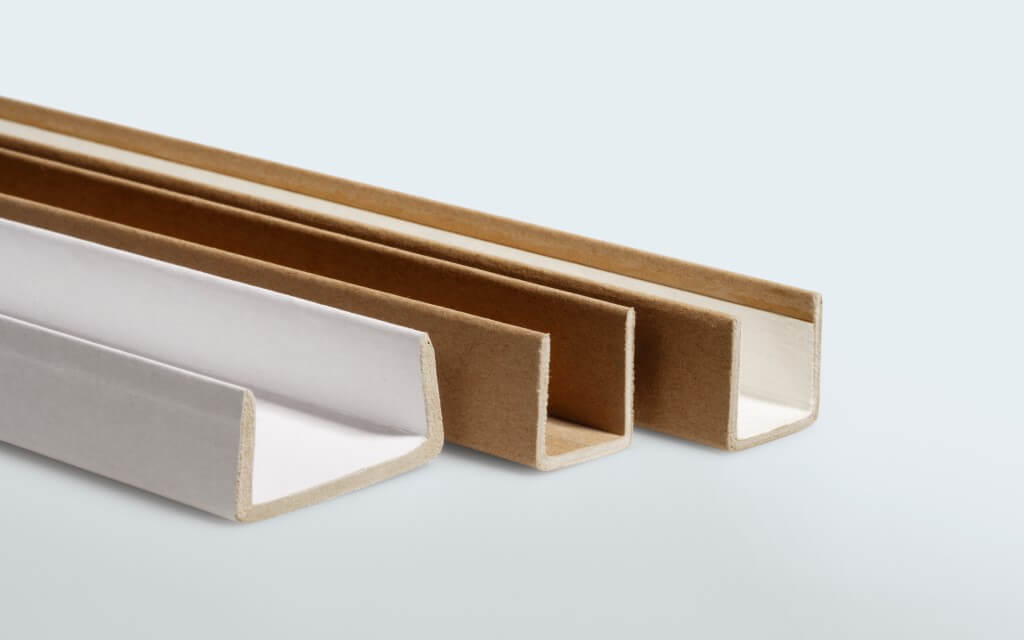 Our 'U' profiles are unique – They don't fall off! We call this the 'clamping effect' and it comes as standard on all our 'U' profiles. Due to the unique method of manufacture we can offer profiles that fit. Within limits you can select the inside base size and leg length, and if the mandrel exists the product can be made.
We can supply 'U' profiles with an internal base measurement as small as 8 mm or as large as 200 mm, which can be guaranteed to 'Grip' the product being protected. 'U' profiles are widely used in the UK by many blue chip companies
For many years the UK and European markets have supplied Edgeprotection that has conformed to the norm. The norm that is in description, not in specification. We like to think we have changed this. If you buy  from us then the specification will never change – it will not be too thin (or too thick), It will be straight and it will be made from the same materials on each delivery. This also applies to our special profiles.